Blog
Top 10 Costa Rica Tours & Vacation Packages 2021/2022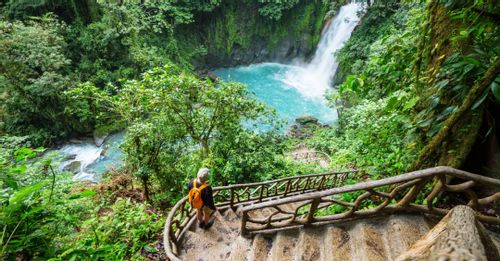 Have fun at the Parque Diversiones
Parque Diversiones is a lovely park located in San Jose, Costa Rica. This park first opened in 1964 and is filled with many fun rides, including four roller coasters and three water rides. No matter your age, you're bound to have a lot of fun inside this amusement park. The park is vast, so you'll want to make sure to grab a map right when you enter. There are many restaurants and cafes throughout the park, so you'll be able to grab a quick bite to eat in case you get hungry while you explore.
You Should Know
It's best to purchase your tickets online ahead of time to guarantee admittance. Otherwise, you might have to wait in line for a long time, or tickets might not even be available.  
Learn history at the National Museum of Costa Rica
The National Museum of Costa Rica, also referred to as the Museo Nacional de Costa Rica by the locals, first opened in 1950. The museum is dedicated to the history and culture of Costa Rica and is a great way to get accustomed to the country. What makes this museum even more significant is that it's located inside a 1917 structure called the Bellavista Fortress, which served as barracks for the military during the Costa Rica civil war in 1948. When you visit, be sure to look for the bullet holes which are still located on the fortress's walls.
You Should Know
The museum is closed on Mondays, which is something to keep in mind when planning your travels.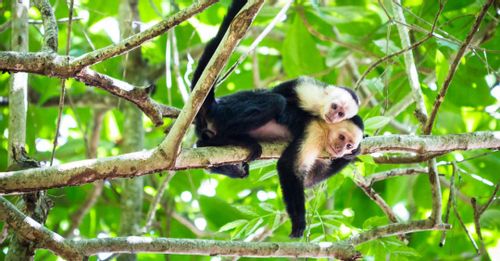 Adventure through Tortuguero National Park
Many locals will say that Tortuguero National Park is the absolute must-visit place in all of Costa Rica. This park is filled with rainforest jungles, rivers, and fun outdoor activities. There truly is something for every type of traveler in this national park. Some of the best things to do here include canoeing, kayaking, and hiking. Be sure to be on the lookout for the sea turtles, which is the top highlight of Tortuguero National Park. There are a few different kinds that you can find along the beaches here, including the leatherback and the classic green sea turtles.
You Should Know
The best way to go turtle-watching is with a guide, such as on a Costa Rica tour. They can be found either by walking along the beaches or by exploring on a boat.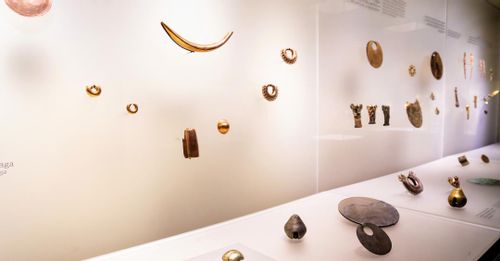 Explore the Pre-Columbian Gold Museum
The Pre-Columbian Gold Museum first opened in 1985 and is dedicated to gold objects. There are many exhibits throughout dating back hundreds of years. Inside, you can find over 1,500 different gold artifacts throughout the exhibits in the museum. This museum is a must-visit if you're interested in learning more about Costa Rica's history dating back to 500 BC. Throughout the museum, visitors can learn about how citizens in Costa Rica used to live and work in their communities.
You Should Know
Because there are so many pieces in the museum, you should plan on spending at least a half-day here.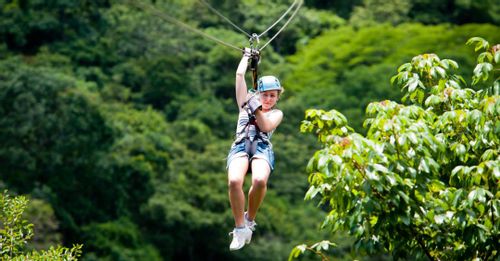 Visit the Arenal Ecoglide Park
The Arenal Ecoglide Park is an enjoyable outdoor adventure park that's great for all ages. This is the perfect place to participate in outdoor sports and get closer to nature while in Costa Rica. Inside the park, the main activity is ziplining. There are 12 different zip lines throughout the park, and there's even a suspension bridge. Many zip lines even give you amazing views of the Arenal Volcano, another must-visit highlight in Costa Rica.
You Should Know
Book your tour ahead of time to guarantee admittance.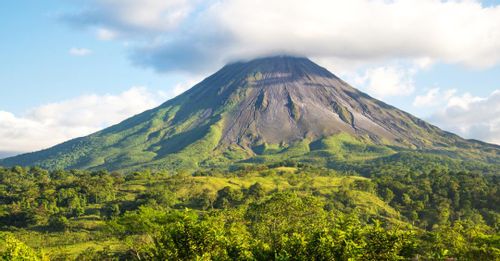 See the Arenal Volcano
The Arenal Volcano stands at 5,436 feet and is still active. The volcano is thought to be over 7,000 years old and is an absolute highlight. It even recently spewed vapor into the air in 2012 but hasn't done anything else since. There are many fun things to do around the Arenal Volcano that you won't want to miss out on. Some of these activities include hiking up to La Fortuna Waterfall, visiting Lake Arenal, and even going for a swim in the beautiful Arenal Volcano Hot Springs.
You Should Know
Because the volcano is still active, there is always a chance that something dangerous could happen, though the odds may be slim. This is just something to keep in mind.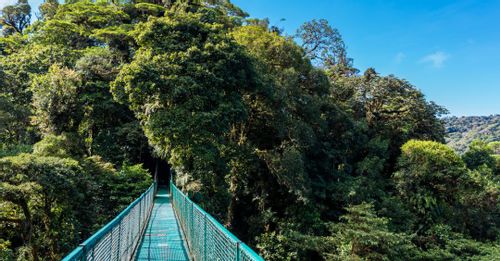 Walk on the suspension bridges at Selvatura Park
Selvatura Park is a beautiful outdoor area located in Monteverde. This park is filled with tons of great things to do and visit, including ziplines, hummingbird gardens, wildlife sightings, butterfly gardens, and hanging bridges. The top sight in Selvatura Park, though, is the suspension bridges. This is one of the top spots visited by those looking for a perfect photo in Costa Rica. The suspension bridges here go right over the top of the beautiful Cloud Forest in Monteverde.
You Should Know
This park is vast, so plan on spending a full day here to get the best experience possible during your visit to Costa Rica.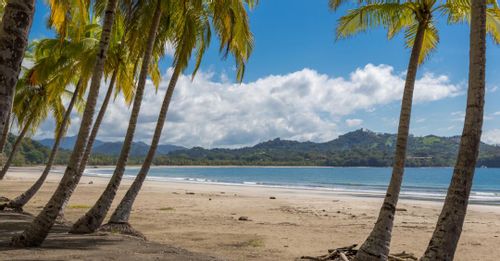 Relax on Samara Beach
Samara Beach is a beautiful beach in Costa Rica that you absolutely must visit. This is the perfect place to go to relax, with great white sand going all around it. There are also lots of fun outdoor activities here too. Some of the great things to do here include swimming, canoeing, and kayaking. There are also quite a few great restaurants and stores nearby that are fun to visit while you're at the beach. Just remember your sunscreen because you can get entirely burnt here if you aren't careful!
Best Time To Visit
If you want to guarantee a great spot out in the sand, you'll want to get to the beach earlier in the morning.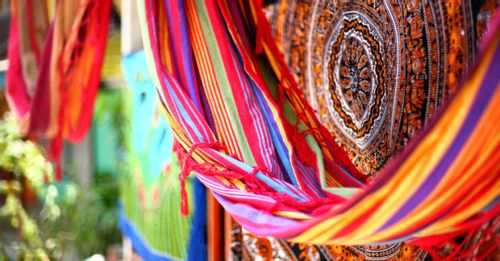 Shop at the Central Market
There is no better place in all of Costa Rica to go shopping for food, crafts, or souvenirs than the Central Market. This shopping center is located in San Jose and features tons of products sold by locals. This is a great way to meet some of the people who live here! This market has been going strong since 1880 and is filled with more than 200 different shops and vendors. Even if you don't plan on buying anything, this is a great place to go and mingle. You never know what you might find!
You Should Know
Keep in mind that this is one of the busiest attractions in all of Costa Rica. To avoid the crowds as best as you can, visit right when the market opens.  
Spring and Fall – September to November and March to May – Shoulder Season
The spring and fall seasons in Costa Rica are the shoulder seasons. During these months, not a whole lot of people visit in comparison to the winter. The spring season has average temperatures of around 77°F, while the fall season has temperatures approximately 77°F as well. The lows typically reach around 62°F.
Summer – June to August – Low Season
The low season in Costa Rica is in the summer months. This is arguably what you'd think is the year's hottest time, but the weather is quite comparable to the spring and fall seasons. During this time, the temperature averages 77°F.
Winter – December to February – High Season
The winter months have average temperatures of 74°F, making this the coldest time of the year. This is what is known as the dry season in Costa Rica because this time of year sees the least amount of precipitation, making it the most popular time of year to visit. Accommodation prices may be higher at this time.